Girls
Recreational

Gymnastics
Ages
5+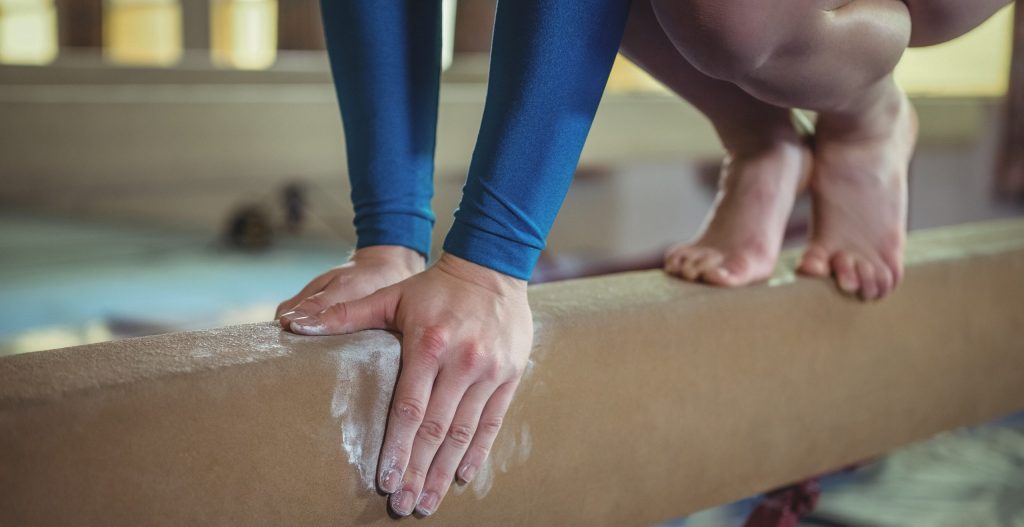 Our Girls Recreational program provides a fun way to get your child active, athletic and focused. We offer multiple classes for children of all ages and skill levels. Girls progress through six recreational skills levels and than have the option to continue on to our competitive team.
All classes are 50 minutes, once per week and include a warm-up, rotations on beam, vault, bars, floor and trampoline and end with a game!
Try it FREE!!!
Elevate Gymnastics offers one free trial class to all students who are interested in our programs. From NinjaZone to Tumbling, give one of our classes are shot. After all…. it's FREE!
ALL LEVELS
---
Girls ages 5 & up
CERTAIN LEVELS MAY REQUIRE AN EVALUATION WITH A COACH
PRE-TEAM
---
REQUIRES SKILL EVALUATION
CALL US FOR MORE INFORMATION ON PRE-TEAM
(801) 938-5898
Level 1 & 2
Level 1 & 2 are the beginning levels here at Elevate Gymnastics. There are over 30 skills taught in Level 1 and more in Level 2! Gymnasts learn forward rolls, straddle rolls, backwards rolls, chassés, handstands, cartwheels and back bends on a wedge mat. There's more! Level 1 students master the vault approach with proper form and technique, and strengthen their hurdle and rebound skills on the spring board. On the bars,  students will work on the upper body strength needed to hold their chin above the bar, and the core strength needed to hold their legs at a 90 degree angle. They will practice 5 second flex arm holds, 5 second L-hang holds and straddle L taps. Gymnasts are busy on beam with skills such as relevés, dip walks, straight jumps, pivot turns and high kicks. Level 1 & 2 is an important class that requires consistency and commitment. Gymnastics is an exciting turning point as students are maturing quickly and able to add more and more skills each month!
Level 3
Level 3 gymnasts are becoming committed athletes! Moving forward with many new skills, Level 3 students are introduced to one handed cartwheels, back bend kick-overs, round offs and split leaps. They will work on dive rolls on vault while continuing to refine the important fundamental straight, straddle and tuck jumps. On bars they will focus on pull overs, back hip circles and glide swings. Level 3 gymnasts will be introduced to many new beam skills including relevés, arabesques, tuck jumps, squat turns and cartwheels on the beam. Level 3 is the level where we start to see gymnasts distinguish themselves as athletes in the gym. They are working hard and have enough skills and physical strength to take them out of the large category of beginning gymnasts and into the more exclusive groupings of Level 4 and 5 gymnastics.
Level 4 & 5
Amazing things happen in Level 4 & 5 gymnastics! Expectations increase as ability soars! Strong emphasis is placed on ensuring students continue to develop and maintain excellent form and technique as they begin mastering more advanced skills in all events. Students will learn front and back walkovers, pike forward rolls to a pink stand, press handstands, front handsprings and back handprings. Athletes will learn a handstand to flat back on vault, while maintaining strong core body positioning. They will continue to work their pullovers on bars and will learn a cast under swing, cast squat on, double back hip circle, forward stride circle and more. On balance beam, Gymnasts will learn handstands, split jumps, cartwheels, round off dismounts, and back walkovers. Everything in Level 4 & 5 is executed with increased precision, accuracy and strength as students prepare for Level 6, with team options and competitive opportunities at Elevate Gymnastics.
Level 6
Level 6 is where technical fundamentals, combined with the hard-earned strength and flexibility developed in previous levels, begin to transform into powerful skills and graceful sequences. Level 6 gymnasts master back and front handsprings, aerials, and round-off back handsprings. They will learn a front handspring on vault, while still concentrating on strong, hollowed body positioning. Students will strengthen fundamental bar progressions such as kips, clear-hip circles, sole circles, cast handstand and flyaways. On beam, focus is on handstands, cartwheel turns, leaps and adding back walkovers and various mounts and dismounts. Competency in Level 6 leads athletes to opportunities to participate in our Competitive Gymnastics Team.