DOWNLOAD OUR
MOBILE APP

TODAY!
FULLY BRANDED
Our app is fully branded to Elevate Sports Center right down to what you search for to download it. Don't access your information from a 3rd party app, download the Elevate Sports Center app now!
ALWAYS BE IN THE KNOW
Always be in the know and up-to-date with push notifications right from Elevate Sports Center. Never miss an announcement from us again!
EVERYTHING IN ONE APP
Get access to everything that Elevate Sports Center offers. View class information, enroll in trials, update billing information, and more!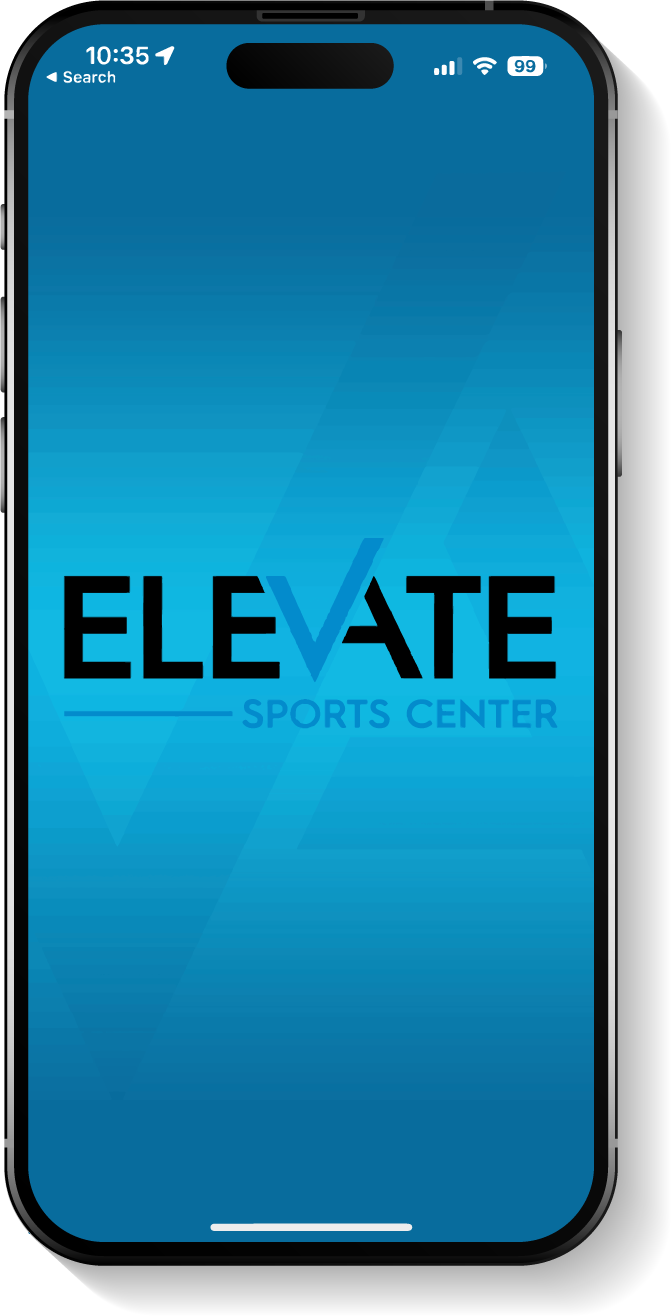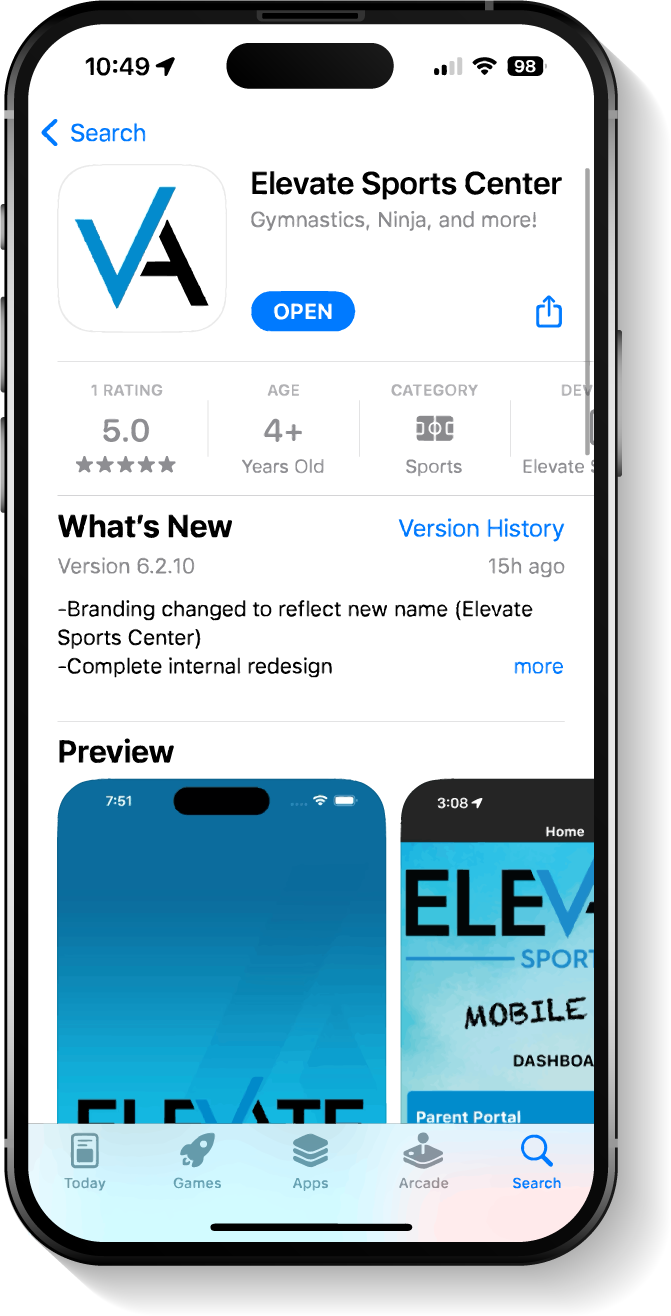 LIVE VIEWING
With our integration of SpotTV into our mobile app you can view your children(s) class from the comfort of your home to see how much fun they are having in class.
ENROLL IN MAKEUPS
Easily manage makeups by submitting class absences and using makeup tokens – all within The Elevate Sports Center App Absences/Makeups tool.
SKILL TRACKING
Easily track your childs skills throughout each one of their classes. See how they are doing each week in class.